These past few days my life has been all about getting ready for the craft show. It's been so much fun creating and just getting back to my crafty-self. I have the rest of this week to get ready so we'll see what else I can make in between work and all the other daily things.
Today I've been playing with the button maker again and armed with maps, stamps and paper scraps here's some of what I've made: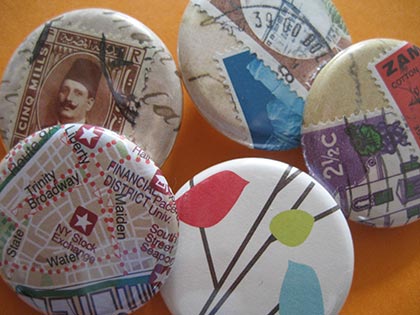 I've also been working on my postcard journals. I've made them a bit differently this time around and I like them more. A bit more simple but sturdier: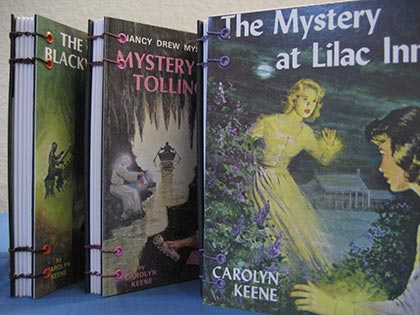 And, finally my new sketchbooks which are bigger and have heavier weight paper perfect for crayons, pen & ink, charcoal and pastels.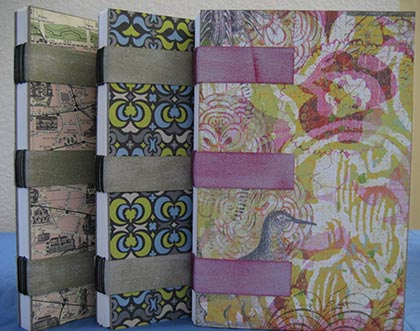 Hope you are all having wonderful adventures this summer. Before I forget, I'm actually doing a bit of time & armchair travel via In the Shadow of Gotham by Stefanie Pintoff. I'm really enjoying this book.