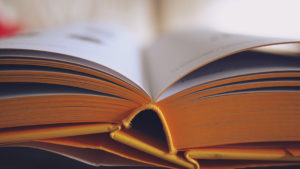 I wanted to just share a bit about the current books I'm reading. My reading has been a bit slow going but I'm really enjoying my current reads very much so I don't mind if it's taking me a while to get through them.
First is Devotions by Mary Oliver. I purchased a Kindle edition earlier this year when it was at a special price and I think I've learned that I need poetry books in physical form. When I read poetry I like to go back and forth between the pages and this is just not working as well for me. Of course when it comes to the poems themselves, what can I say, I have fallen in love with several of them.
My other read is O Pioneers! by Willa Cather. What a wonderful story of struggle, love and family in the Great Plains. I love the main character, Alexandra Bergson, who is intelligent and willing to take risks to get ahead. I'm more than half way through this book and think there's going to be some heartbreak ahead but I can't wait to see what happens next.
For Paris in July I decided to read All the Flowers in Paris by Sarah Jio. This is a dual storyline with two characters from different time frames. Celine is living in Paris during the German Occupation and Caroline is living in Paris in current times. The two women's lives are somehow connected and this will be discovered through some letters. I don't know why but I thought this was going to be all in epistolary form but it's not. While I definitely want to know how this is going to be wrapped up, there are some aspects of the story that are bugging me. I'll have to share more about that once I finish this book.
Finally, I started Devil in a Blue Dress by Walter Mosely. Now this book has a ton of atmosphere and I feel like I'm right there with Easy Rawlins in 1940s Los Angeles. I can hear the music of the clubs he's visiting and sense the charged-atmosphere of encounters he has with men who may be wearing suits but you know are gangsters and would soon put a bullet in anyone who looked at them in the wrong way. I hope I can finish this one by Tuesday for my book group meeting. So curious to hear what the other readers have to say about this book.
So those are my current reads. I hope you are reading some great books. I'm going to be doing some bookbinding this weekend so I'll tell you more about that in the next blog post. Let me know what you are up this weekend and hope you have a great one!