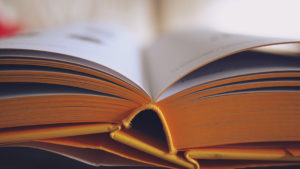 I'm going into the new month with five books. I have already told you about three of those in a recent post: The Paying Guests by Sarah Waters, The Dead Girls Club by Damien Angelica Walters and Haunted Castles by Ray Russell. I'm really enjoying these even if it is taking me a while to get through them, especially The Paying Guests which I started in August.
Two two other books which I've also been reading are The Mars Room by Rachel Kushner and The American Agent by Jacqueline Winspear.
The Mars Room is my audiobook and I love the gritty detail and almost matter of fact way the narrator tells her story. Romy Hall is serving two life sentences at Stanville Women's Correctional Facility. Through the narration we hear how she worked as a dancer at the Mars Room, how she was accosted by one of her clients, and how her ultimately her choices led to her incarceration. It's sad and really makes you question how the incarceration process works.
The American Agent is the 15th book in the Maisie Dobbs series. Bombs are falling over London and Maisie finds that her next case will be that of an American journalist who is found murdered. This means Maisie will once again work with American Agent, Mark Scott. As usual Maisie isn't one to trust so easily and besides she has other things on weighing on her, like the adoption of a little girl, but she also can't stay away from finding the truth. I really enjoy the Maisie Dobbs series and can't wait to see what happens in this one.
I'll also probably make a trip to the library this week because I have a couple of holds to pick up. I really should focus on my books but you know how tempting it is to get books from the library right? Do you have some good reads going on right now?