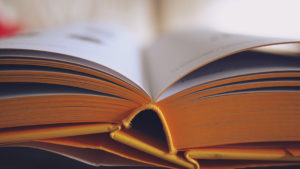 When September began I was reading three books and those are all now on the backburner. I haven't forgotten about them but none of them were quite grabbing my attention. The only one that I was really into was my audiobook, The Good Daughter by Karin Slaughter, but the loan ended before I finished it. Now I'll have to wait until the book is available again.
Anyway, I decided to move on and am so glad I have because I've found two books that I'm really enjoying and wish I could devote even more time too.
First, The House Next Door by Anne Rivers Siddons. I had heard about this one for a while and thought it would be a good R.I.P. read after all a spooky house? I'm all in it and yes, it's creepy so far even if I'm only 75 pages in.
The Light We Lost by Jill Santopolo is my current audiobook and I am really enjoying this on my commute. It's about two college students who meet during 9/11 and how their paths continue to cross throughout the years. Gabe and Lucy love each other but will that be enough to keep them together?  I think this will be a good love story.
The other two books I'm still reading are The Cutting Edge by Jeffery Deaver and America is not the Heart by Elaine Castillo. I'm not ready to call it quits on these as there is something about each one that is still keeping me interested but it may take me a bit to finish them.
I hope you all have a great book to look forward to this weekend. I'm hoping to finish at least one of these and I think I see a library visit in store for me this weekend. Happy weekend you guys and more book talk soon!