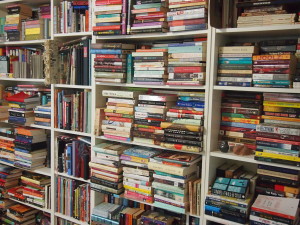 Has this seemed like a really long week to you? I don't know if it was because of changing the clocks due to daylight savings time or what but I am ready for the weekend. I have a lot of things I need to get done around the house, crafting, etc. but what I really want to do is spend time with my books. Currently, I'm reading the following books:
Ghost Medicine by Aimée and David Thurlo. This series features Navajo Police Special Investigator Ella Clah. I've not read any books in this series and you know me, I wouldn't start mid-series, but this is a read for my mystery book group. I've barely opened the book and book group meets next Tuesday. I better get reading!
Mortal Arts by Anna Lee Huber. I read the first book featuring Lady Kiera Darby last year and enjoyed it so I am back for more. In this installment Kiera journeys to Edinburgh with her family but on the way they visit with an old family friend who's life is in turmoil due rumors about the disappearance of a local girl. Kiera gets involved and of course is assisted by private investigator Sebastian Gage. This mystery series has a lot more elements of romantic suspense but it's definitely entertaining.
The Heart Has Its Reasons by María Dueñas. If you like stories set in the world of academia then you must look for this one. I'm only about half way in but have really enjoyed this story. Blanca Perea, a Spanish college professor, travels to California to put as much distance as possible from her husband, who has left her for another woman. At first she thinks that the new job, researching the life of an exiled Spanish writer, will be a bit boring but she'll soon find herself immersed in the past.
We have this little event in town so I'm going to try and avoid being out and about as traffic is already unbearable in this city as it is. I think I'm set with plenty of good stuff to read. Hope you guys have a wonderful weekend!