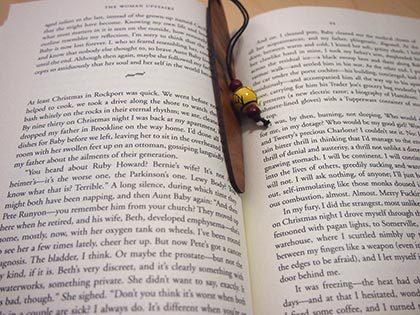 While I had to start a new book (Mansfield Park) in the New Year to celebrate a new reading year, I am actually in the middle of some interesting reads.
The first one is Evil and the Mask by Fuminori Nakamura. This thriller started off exactly as I was expecting, very creepy and disturbing but somewhere along the middle of the way I've lost some interest. The book is dark and maybe it's my mood but I just want to be done with it. I'm reading this one for the Japanese Literature challenge which is drawing to a close this month.
Next up is The Mystery of the Blue Train by Agatha Christie. I've not read a Christie book in years and this one is a lot of fun. A murder of a socialite on a train headed towards to Nice. This is a case for Hercule Poirot to investigate. I have about 60 more pages and have my suspicions on whodunit but am not sure. This book goes towards the Vintage Mystery Bingo challenge.
My other read is The Absent One by Jussi Adler-Olsen which I picked up when I was getting a bit too disturbed by Evil and the Mask. This Danish crime novel also has it's own share of violence but there are at least a couple of characters I enjoy reading about. I'll probably take me a while to finish this one.
Finally, the last book which I was sort of taking my time with is now taking precedence because it's due back at the library on Saturday. The Woman Upstairs by Claire Messud I know has been talked about quite a bit in blogland and it seems people either loved it or hated it. While I may not like the main character very much I find her thought-provoking and I'm curious to see what is going to happen to her.
So those are my reads for the weekend. What about you?
Oh and by the way, did you see that Barnes & Noble has their classics on sale? Might have to add a few more to my shelf. Happy weekend everyone!