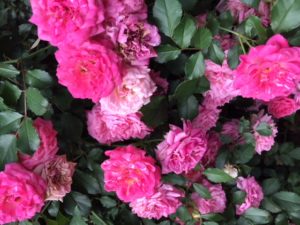 Happy Sunday & Earth day everyone! I hope your weekend has been a fun one so far. It's been a bit cooler and gray over here but I'm still so excited to look out into our garden every day and see what new blooms are coming up.
I started reading a new book yesterday and so far it's a great one. I knew I could count on Sujata Massey for a good character but I really like that this series debut, The Widows of Malabar Hill, is set in 1920s Bombay. I love the setting and historical aspect.
Also, another important date is coming up – World Book Day! That's tomorrow and did you know that Amazon has nine free books? There are thrillers, memoirs and fiction to choose from. Unfortunately this is only available to those in the U.S. but it is a great way to get your hands on some literature in translation.
I hope you all have a wonderful day! I plan to do a bit of crafting and reading. What about you?