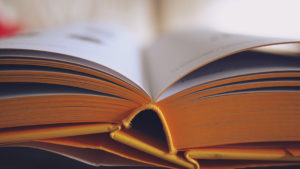 Hope you all had a great week. I got to see one of my best friends on Friday so we had a great time catching up over dinner and coffee. The rest of the weekend just flew by between chores and errands. I tell you, my goal is to do a lot of stuff during this week so that I can actually have free time for the upcoming Labor Day weekend. I want to craft!
Last week I did make it out to my mystery book group and we enjoyed discussing Sworn to Silence by Linda Castillo. I am so excited this is the first in a series because I really enjoyed it and can't wait to read more. The author did a good job of creating likeable characters and most of all kept me guessing quite a bit.
This weekend, I started reading America is Not the Heart by Elaine Castillo and am finding it very interesting. It's the story of a woman who comes to America looking for a fresh start after upheaval in the Philippines. I'm only 30 pages or so into the story but I definitely want to know more!
One book I did have to set aside is Eden by Andrea Kleine. It starts off with the story of two sisters separated and unfortunately I listening an audiobook with basically the same premise and I didn't want to start getting confused by these stories so this one is on hold for later.
So that's the latest. What's been going on with you? I hope your week is off to a great start!