When I travel I usually try to read about the city or country I'm going to, and not just travel books, but fiction either written by authors from the country or books set in that place.
For our recent trip I decided to take Independent People by Halldór Laxness with me on the road. I'd read it mainly in the evenings after we'd arrived to our guesthouse, but I always had it near me when we were in the car. We'd stop countless times to take pictures and usually my husband would take a while with the picture taking, setting up a tripod, etc. so after I was done with my picture taking, I'd either sit on a nearby bench, stone, in the car, wherever, marvel at the beautiful scenery in front of me and sometimes I'd read a bit in my book.
Independent People is a sweeping story about an ordinary sheep farmer who is anything but ordinary in his quest to be an independent man and not be beholden to anyone. This strong stance of his of course will not endear him to his wife, his daughter or other farmers. I thought sometimes he took things too far and didn't acknowledge how his quest for independence also affected those near to him but Bjartur is a memorable character because of this.
The other aspect I really liked about the story was how there was a touch of mysticism and things magical that are interwoven in the story. This is a long novel and very much about description of the sheep, the croft, the valleys and I don't know if I necessarily would have enjoyed it as much if I hadn't been in the land where it is set. But let me offer you some quotes and pictures and you'll see why this book really grabbed me as I imagined I was seeing some of the places he described in the book.
"On a knoll in the marshes stand the ruins of an old croft-house."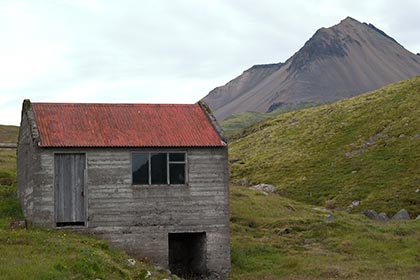 "The hillsides, the dingles, the waterfalls, and the mountains are all friends of his childhood, and never to be forgotten. They are a grand and inspiring sight, some of our mountains."
"Gvendur of Summerhouses was in town with money in his pocket, a hundred crowns, a thousand, maybe more, and about to take a ship across the Atlantic to see his relations, prosperous gentlefolk."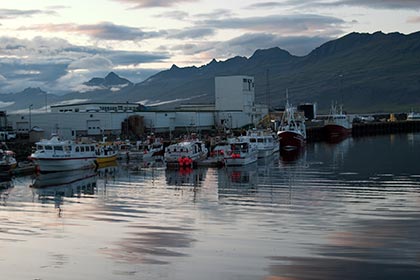 "The mirror-like lake and the smoothly flowing river gleamed and sparkled with a silvery, entrancing radiance. The Blue Fells lay gazing up in rapture up at their heaven, as if they had nothing in common with this world."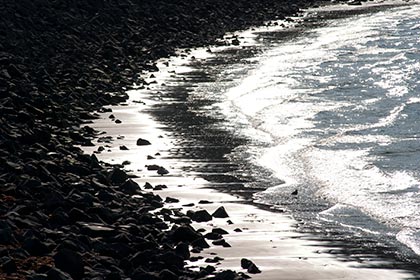 I hope I'm not boring you with tons of pictures from my travels. There's still many more but I may just have to set up a slide show or something. Anyway, how about you, do you try to read books of the places you travel to as well?