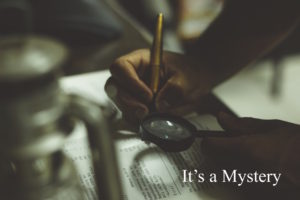 Are you guys ready for the holidays? I have been falling behind on a lot of stuff but I did go to my Book Group on Tuesday. I wouldn't miss that! We met up for our yearly book exchange and dinner and of course book discussion.
We talked about The Alienst by Caleb Carr. I didn't re-read the book after all because that is quite the chunkster and I am behind on so much of my other reading but it was still fun. I can't say that I remember a lot about the book although I found an older book journal and I had jotted some basic notes about how much I enjoyed the book because of the setting. I originally read the book in 2002. Wow.
So after all the food and discussion we had our book exchange. Our book exchange is about bringing books you've read and want to pass along, I managed to snag the following books: Murder Is Binding by Lorna Barrett, The Mayor of Casterbridge by Thomas Hardy and Red Bones by Ann Cleeves.
In the New Year we will be reading books by Alexander McCall Smith, A.D. Scott and Ruth Ware. I think we our year will be off to a great start with these books!
Hope you've been having a great week so far!