I'm always grateful for all the review copies I receive and the only hard thing about receiving all of these books is that I really want to read them all but I find it hard to keep up. I'm sure you guys can relate to that right? Anyway, here are the books that have arrived at Casa Bookgirl: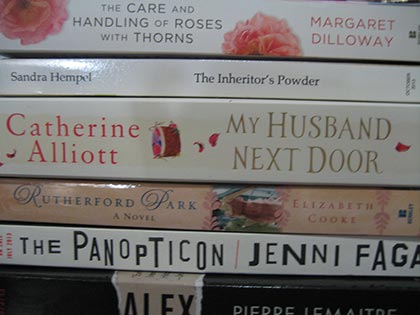 The Care and Handling of Roses and Thorns by Margaret Dilloway.
The Inheritor's Powder by Sandra Hempel
My Husband Next Door by Catherine Alliott
Rutherford Park by Elizabeth Cooke
The Panopticon by Jenni Fagan
Alex by Pierre Lemaitre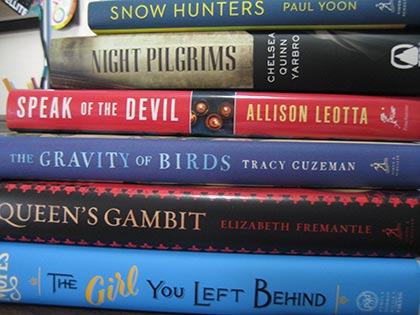 This next batch includes:
Snow Hunters by Paul Yoon
Night Pilgrims by Chelsea Quinn Yarbro
Speak of the Devil by Allison Leotta
The Gravity of Birds by Tracy Guzeman
The Queen's Gambit by Elizabeth Fremantle
The Girl You Left Behind by Jojo Moyes
I am so excited abou these. They all have something that appeals to me whether it's a setting or interesting premise.
Have you read any of these? Now to decide which one to start with first right? Let me know if you've read one of these and what you thought.