I hope you all had a great weekend. I spent a very nice weekend with friends and catching up on my reading. I also spent a fun afternoon opening lots of packages that had recently arrived. Look at all of this book bounty: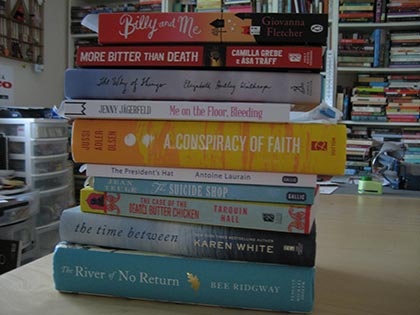 If only I had more reading time. Some of these books I'd heard of and some are new to me. In case you can't see some of the titles here is the list of the books:
Let me know if you've read any of these and what you thought. I tempted by all of them of course but right now I'm just getting started with another book.