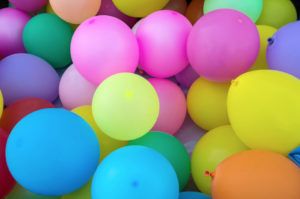 This weekend I'm celebrating my bloggiversary! My blog turns 14 years old on Saturday. Can you believe that? What does one do for such an occasion? Well, I think some book buying is in order don't you think?
So much has changed in blogland since I first started. I still enjoy the challenges and the readalongs but I definitely miss so many bloggers who have moved on. Which of course I totally understand as interests and life demands change.
What I will forever be grateful for though is for the connections I've made with so many wonderful readers and how my reading horizons have expanded. Before blogging I probably would not have thought of even picking up a graphic novel for example!
Thank you guys for always stopping by my blog. I enjoy sharing my love of books and of course love to read about your book experiences as well. I hope you have a delightful weekend.
Now off to celebrate with a trip to the bookstore!
Hugs,
iliana