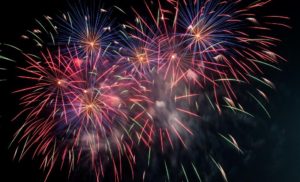 It's time to celebrate – my blog turns 13 years old today! That's a long time to be writing about book lists and book stacks and through all the ups and downs of blogging I do still love it. Of course half of the fun is that I've gotten to meet so many wonderful book-loving friends through book blogging.
If it wasn't for blogging I'm not sure that I would have ever discovered graphic novels, YA books and even fantasy. I love the memes, challenges and sharing with you the thrill of the hunt for a new book or series. Ah, if only I could keep up with the TBR list.
Thank you so much for stopping by my blog. I love being a part of this wonderful community of ours.
So I wish you a wonderful weekend and I think this calls for some celebrating at the bookstore. Would love to hear what you are up to this weekend!
Hugs,
iliana