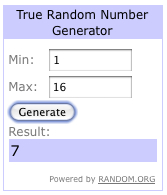 Before I get into everything else I want to thank you guys again for helping me celebrate my bloggiversary. And, thanks to Random.org we have a winner – Danielle from A Work in Progress! I'll be in touch soon Danielle.
The weekend is almost here and I'm ready for it. Aside from catching up on my reading, I hope to do a bit of bookbinding because I've got something exciting in the works for Bookgirl's Studio. I'll keep you posted.
In reading news, I've started reading Eleanor & Park by Rainbow Rowell and can already tell it's going to be so good. For example this: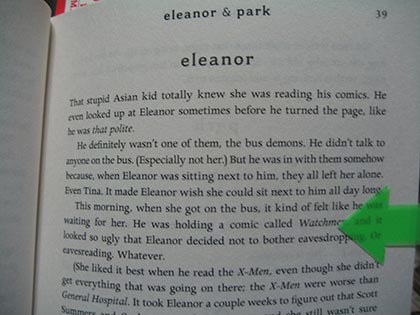 Eleanor sits next to Park on the bus. Park is busy reading his graphic novel and she starts to "eavesread." I love that. I have been known to do some eavesreading myself – how about you?
Anyway, I'm really enjoying this so far. Park and Eleanor talk quite a bit about graphic novels and now I want to read one too. It's been a while since I've read one so I may have to make a pit stop at the library this weekend and see what I can find.
Right now what I'm most looking forward to is our date night at the bookstore tomorrow. What about you, what are you most excited about this weekend?