Look, here is how I used to organize my book notes.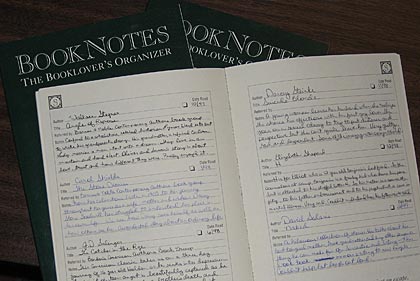 I have three of these journals. They aren't all filled but it's kind of fun to look through these and see what I was reading years ago. The earliest entry I could find was for October 1996. Wow, I had forgotten about some of these books. In the back of the journal there's a section for "Notes to Myself" which I used to jot down bookish quotes I liked.
Now I keep track of the books I've read on the computer. It's a nice way to organize by year and I can sort my list and all that but just looking through these jouranls kind makes me want to go back to that way of record keeping.