I grabbed one of my larger book totes today as I headed out hoping that I'd have lots of books to fill it up with. You see, I went to a book sale! One of the suburbs nearby was having a book sale with the purpose of raising money for a scholarship fund and my small contribution of $11 got me this bag full.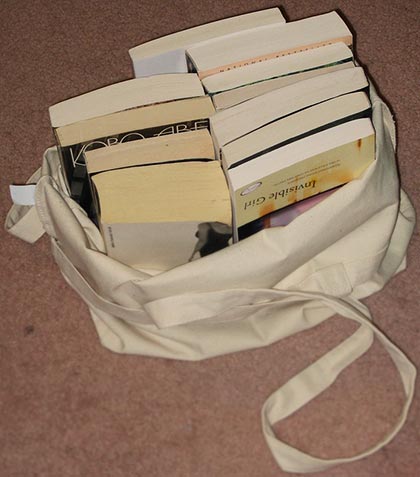 I can't just show you books without titles right? Here's what's in the bag:
I think I got some good ones.