We went out for a stroll along the lake by Gifhorn's Schloss yesterday and had such a nice time enjoying the warm, sunny day. As we walked along the path we could see the windmills from the windmill museum in the background.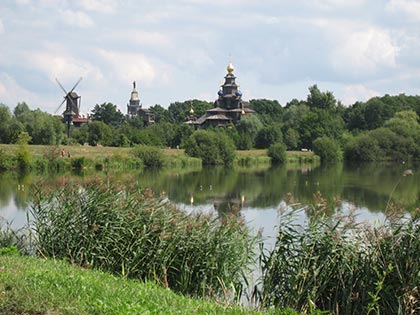 We've been to the museum before, which is really a nice visit as you can go inside the windmills and even buy some fresh baked bread, but this time around we just opted for walking along the lake.
We could hear the laughter from the people on the paddle boats, the joyful shouts from children playing, and of course the bicycle bells when riders would get close and warn you to make some room for them.
I love the soft crunching sound of our footsteps on the path and hearing the chirping of birds in the trees. It can be quite meditative. We stopped often along the way to take pictures of birds, ducks, the windmills and any other little thing that caught our attention.
Of course I brought a book with me for when my husband was taking a bit longer with the picture taking. In case you are wondering, I've started Persuasion by Jane Austen and am quite loving it and the heroine.
"Anne, with an elegance of mind and sweetness of character, which must have placed her high with any people of real understanding, was nobody with either father or sister: her word had no weight; her convenience was always to give way; – she was only Anne."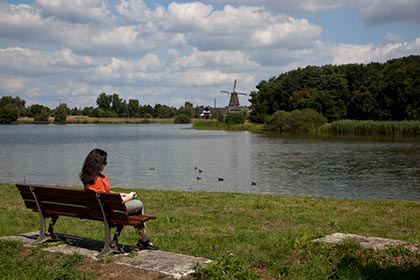 More adventures from Germany next post.