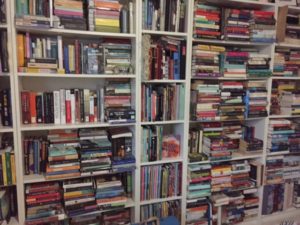 Hello Friends, I'm so sorry I kind of disappeared there. I'd been busy with regular work stuff and a dear friend of mine who came to visit. All was great but then just as I was getting all excited about finally have some time off from work for the Thanksgiving holiday, I ended up catching a cold. Yep, my big plans of going out to enjoy nature, work on projects, etc. were all put on hold because I ended up with a cold Wednesday.
Needless to say I was in a bit of a grumpy mood on Thanksgiving. My dear husband took care of me, getting me cold meds and cooking delicious comfort food while I stayed in bed for the most part. I was so annoyed that my big plans had to be postponed. To top it off I couldn't read much because of the sinus pressure from my congestion. So I turned to my trusted Friends DVDs to keep me entertained. Seriously, for me this show never gets old.
But as I was feeling all sorry for myself I had a bit of a wake up call after hearing some sad news from family acquaintances. It just reminded me to put things in perspective. So I started thinking that really, this cold came at a good time because I didn't have to miss work, we weren't traveling or anything so no issues there and today I've been feeling much better (thanks to all the rest I've had) that I actually accomplished some things around the house I had been putting off.
So I hope for those of you who were celebrating the Thanksgiving holiday that it was lovely and filled with good food. Forgive me for being so behind on blog visiting but I hope to catch up on that this week. I can't wait to hear what you've been up to. I have some book reviews to tell you about, library books, etc. Have a wonderful week and more bookish talk soon!