We had a really fun weekend with my husband's family. We took our visitors to some of the Austin highlights – the Capitol building, Sixth Street, and my favorite, a stroll around the shops on South Congress.
When we stopped in at Mi Casa I wasn't expecting to find anything to buy but when I saw this little journal I just had to have it. Isn't it pretty?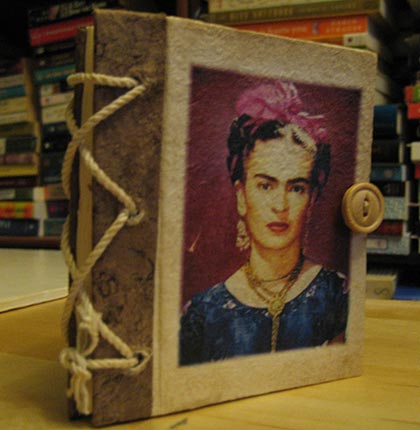 The journal is made with bark paper and has this great colorful transfer of a Frida Kahlo picture on the cover. I love the binding and the little button and am already thinking I'd like to try making something like that. So as you can see, I may make journals but I buy them too!
So not a lot of reading got done this weekend but there's always this coming week.