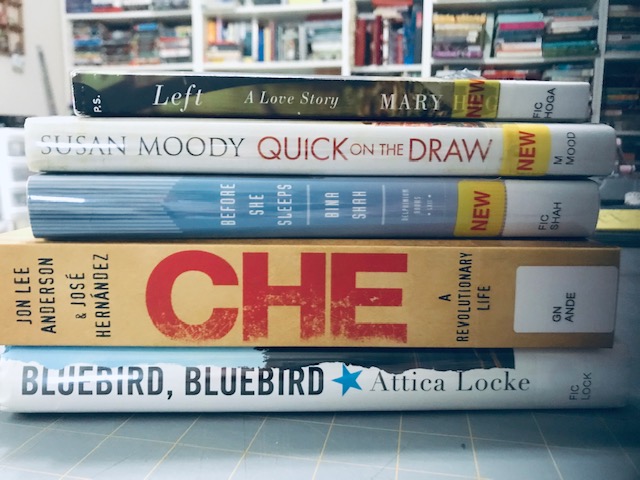 I went to pick up my library holds last night and also picked up a couple of other books that I thought sounded good. Unfortunately, over the weekend I didn't finish any of the books in my previous post but all will have to be set aside for my book group read. Here's what I got:
Left, A Love Story by Mary Hogan
Quick on the Draw by Susan Moody
Before She Sleeps by Bina Shah
Che: A Revolutionary Life by Jon Lee Anderson & Jose Hernandez
Bluebird, Bluebird by Attica Locke. I'll be starting this one tonight. It's an award winning novel and one I've had on my radar for a while so I'm excited.
I hope you guys had a wonderful weekend and are reading some good stuff. Oh and if this post looks a bit different, I did a WordPress update and somehow things have changed a bit. Too tired to deal with this tonight but need to figure out what I'm doing!